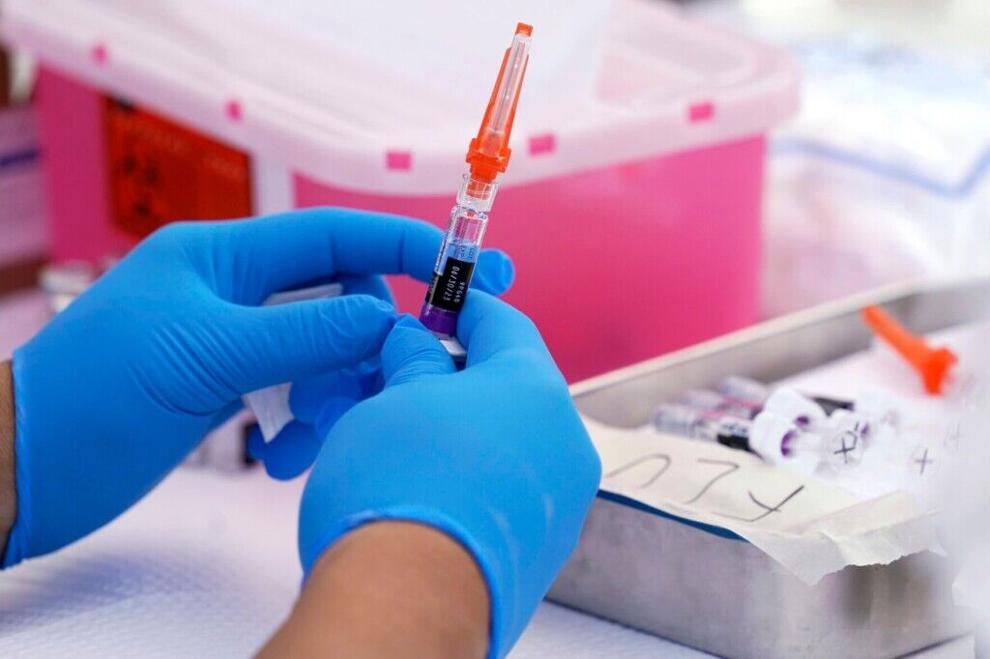 WASHINGTON – This story has been updated to reflect Franklin County is reporting its first flu death.
The Benton-Franklin Health District reported Wednesday a man in his 90s has died from the flu. It is the first flu-associated death in the bi-county area in 2022.
Flu deaths have been reported in Yakima and Kittitas Counties, according to the health districts in each zone.
According to the Yakima County Health District, a 65-year-old person died after being diagnosed with the flu. Officials with the health district said flu activity has been increasing rapidly in Yakima County since the middle of September.
The Kittitas County Public Health Department has also reported the death of a person who had been recently diagnosed with the flu.
Health officials have urged people to get the proper vaccinations.
There has been a lot of news lately of a "triple-demic". Health officials in Washington and across the country have warned people of the risks of COVID-19, Respiratory Syncytial Virus, also widely-known as RSV and the flu spreading rapidly. They said people can help protect themselves by getting vaccinated against these illnesses.
According to the health officials with both counties, the following guidance is recommended:
Flu Vaccine to prevent flu deaths
Everyone six months of age and older is recommended to receive an annual flu vaccine. Young children, pregnant women, those with underlying health conditions, and people age 65 and older are at high risk for flu-related complications. The flu is a highly contagious disease that can cause mild to severe illness, and lead to hospitalization and death- even in healthy, young people. Getting a flu vaccine reduces the chances of getting the flu, and it can be safely given at the same time as a COVID-19 vaccine.
COVID-19 Bivalent Booster
Everyone 6 months and older is eligible to receive a bivalent booster dose. Previously, it was only those 5 years and older. Parents who have children ages 6 months through 5 years who previously completed a Moderna primary series are eligible to receive a Moderna bivalent booster two months after their final primary series dose. Parents with children ages 6 months through 4 years who are currently completing a Pfizer primary series can receive a Pfizer bivalent vaccine as their third primary dose. The COVID-19 bivalent boosters provide immunity against the original coronavirus strain and protects against the newer Omicron variants that account for most of the current cases.
How to Limit Your Risk of Illness
The flu, RSV and COVID-19 can all have similar symptoms, including fever, cough, fatigue, runny or stuffy nose, and several others. You can protect yourself and your loved ones.
Wash your hands often
Cover coughs and sneezes.
Avoid close contact with people who are sick.  If you are sick, limit contact with others as much as possible.
Avoid touching your eyes, nose, and mouth.
Clean and disinfect surfaces that may be contaminated with viruses that cause flu.
Consider wearing a mask in crowded, poorly ventilated areas
Stay home if you are sick
Do not seek medical care at the Emergency Room (ERs) unless symptoms are severe (shortness of breath, fever over 104F, severe muscle pain/weakness, persistent chest pain, dehydration, confusion) and if possible, until after consulting with your primary care provider.
ALSO ON YAKTRINEWS.COM: