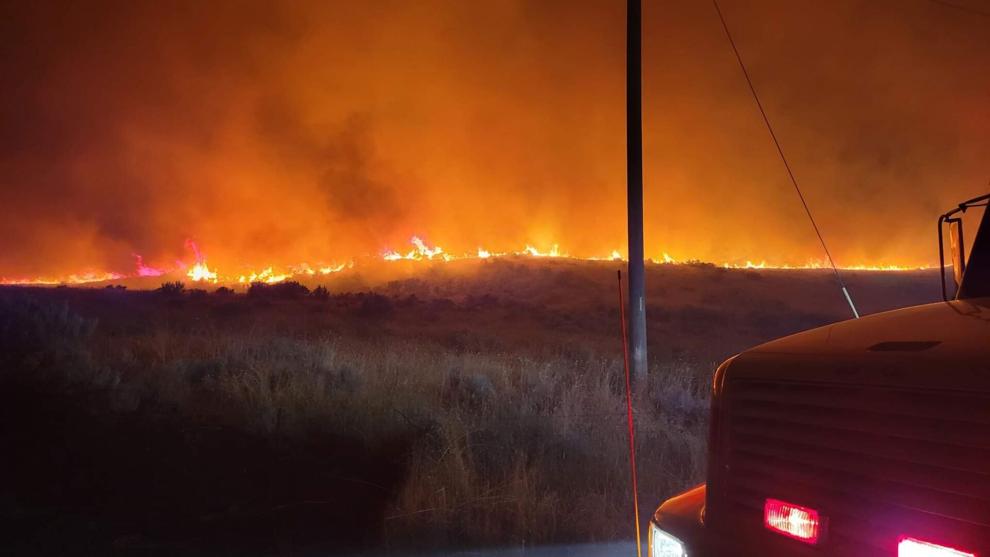 FINLEY, Wash. — Two fires merged into one Saturday, July 23, growing to approximately 115 acres.  
According to a Facebook post by Benton County Fire District No. 1, firefighters responded to a report of a brushfire at South Meals and Ayers Road in Finley around 10:48 in the evening.  
Crews found two fires burning in the area. They eventually merged into one.  
Multiple agencies aided in battling the flames and the last fire units cleared the scene just before 8 p.m. Sunday.  
No structures were threatened and no injuries were reported. 
The cause of the fire has not yet been identified. Benton County Fire District No. 1 is urging people to be extra cautious in the hot temperatures this week as the fire danger level is very high.  
RECENT HEADLINES FROM THE KAPP-KVEW NEWS STAFF: