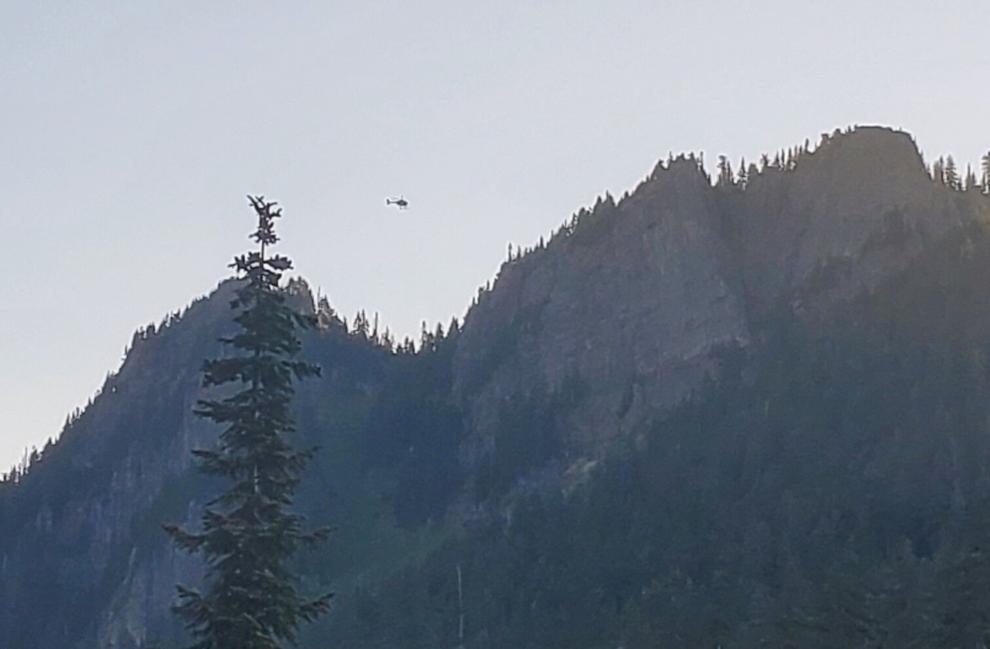 ELLENSBURG, Wash. — Two days after launching their search for a man in his mid-20s who was reported missing near Snoqualmie Pass, Kittitas County search parties recovered his body from what appeared to be a fatal fall.
As announced by the Kittitas County Sheriff, 24-year-old Nicolas Gomiero of Seattle was reported missing on the morning of Monday, August 15 when his loved ones learned he did not return home from a trip to Lake Lillian; located east of Snoqualmie Pass.
A Search & Rescue operation was launched on Monday afternoon in hopes of finding Gomiero. Although they searched into the night, he wasn't located and crews paused until Tuesday morning. Kittitas County Search & Rescue, joined by neighboring agencies, scoured rugged, mountainous terrain through the region once again.
READ: Excessive heat looming across Yakima & Kittitas counties through Friday
Kittitas County officials say that a Snohomish County Sheriff's Office helicopter spotted the young man's body around 6:30 a.m. on August 17 at the base of steep cliffs near the lake. They called in a larger aircraft, which dropped teams onto the ground to recover his body and transfer it to the Kittitas County Coroner's Office for further evaluation.
"We grieve with Mr. Gomiero's family and loved ones for his sudden, unexpected passing, and we thank all those who dedicated their time and energy to answering the painful questions of his loved ones," Sheriff Clay Myers stated.
In addition to the Kittitas County SAR teams, the following agencies responded: Washington State SAR Planning Unit, King County SAR, Seattle Mountain Rescue, Chelan County SAR, Pierce County SAR, Tacoma Mountain Rescue, Olympic Mountain Rescue, Kitsap County SAR, Snohomish County SAR, Snohomish County Sheriff's Office Air Support Unit, King County Sheriff's Office Air Support Unit, and the Washington State Department of Emergency Management.
RECENT HEADLINES FROM THE KAPP-KVEW NEWS STAFF:
READ: Three teen suspects arrested in Spokane for fatal Pasco shooting