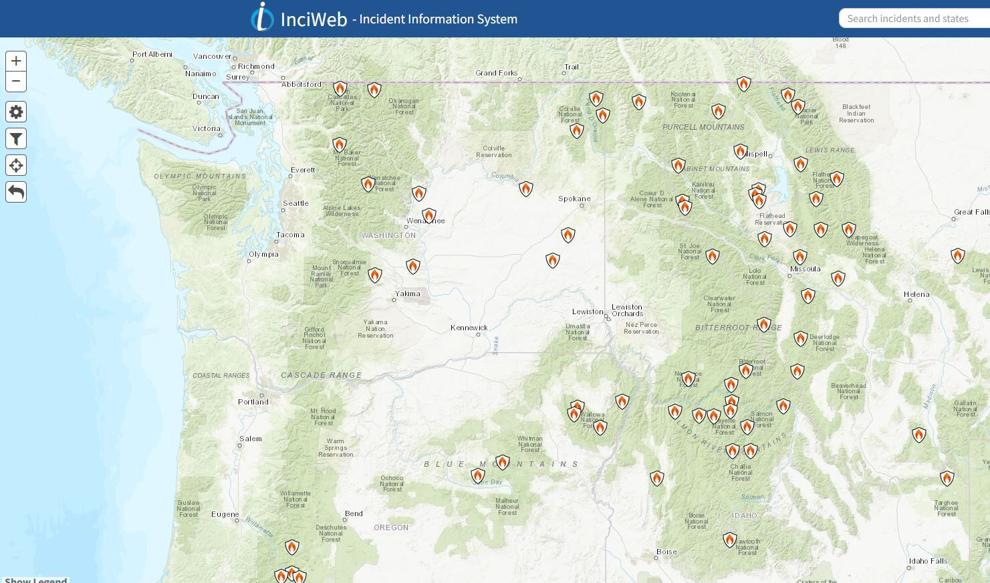 The 2022 wildfire season continues to be a brutal one for many families and firefighters after a week of unusually dry and hot conditions. According to officials at the National Interagency Fire Center,  70+ large fires and complexes have burned almost 500,000 acres in western states.
Government wildfire analysts say 2022 is the most active wildfire season in a decade for the western region of the US. More than 15,000 crews have been assigned to wildfires, according to NIFC.
Crews are now fighting 71 large fires across eight states, mostly in the West, according to the latest information from the National Interagency Fire Center. Smoke will impact air quality for people living in Eastern Washington and Oregon Thursday. Check the air quality status where you live here.